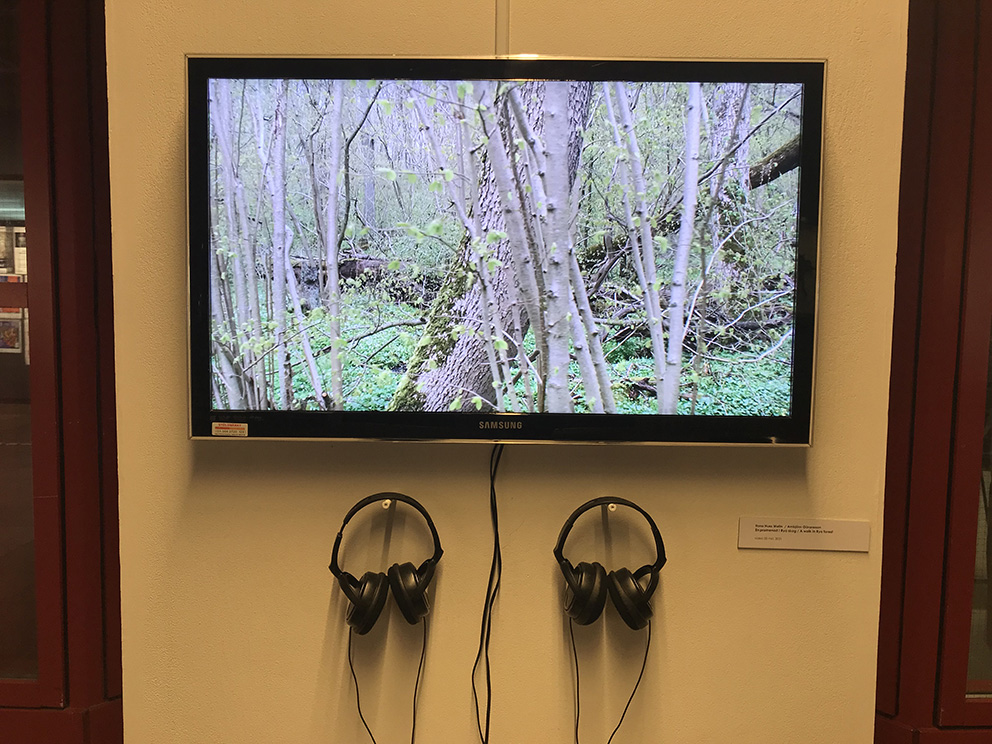 A walk in Rya forest, video, 20 min, by Ilona Huss Walin and Ambjörn Göransson
See the video: https://vimeo.com/756139472/ca3b42a7c5
A slow moving image of a spontanous natural forest. A human being is walking in the background of the forest. Rya forest, hardly ever touched, is a nature reserve in the middle of Gothenburgh harbour industry area. You can hear the sound from the forest together with the neighbouring industry and also the sound from the human in the forest. Rya forest that have come up and developed spontanously is extremely rare. All land in Sweden become forest if only being let to itself but nowadays we almost only plant organised mono-cultures all over Sweden. Ilona and Ambjörn are also working with videos about close-to-nature-forestry, where you let the forests develop spontanously, on it´s own, but where you still can use the forest.